Open Entries:                                      $3.00 per animal
All Fur entries:                                   $1.50 per rabbit
Ear # Substitutions:                            First 2 free, $1.00 each additional
                                                                              (Must be same sex, age, and variety.)
Late entries:                                        Not accepted
Postmark Deadline:                              Monday, July 27th, 2009
Mail Entries to:                                  Karen Walrath
                                                                             159 Newport St
                                                                             Arlington, MA 02476
Web entry submission Deadline:           Wednesday, July 29th, 2009, 10pm
Website:                                            www.ecrcba.org
Questions? Trouble with Website?      Send mail to shows@ecrcba.org
Email and Phone entries will NOT be accepted.
No entries on the day of show!
Entries can be submitted at
Website Address: http://www.ecrcba.org
With Payment via

Paypal

(

Paypal

account or credit card), or pay on day of show.
Note: We provide a web-form worksheet for your entries.
You may edit and update this until time of payment/submission.
You must submit your entry by July 29th, 10pm to enter your animals in the show.
Email confirmation will be sent when web submission is received.
If you cancel the day of the show you must still pay your entry fee
<![if !vml]>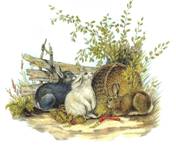 <![endif]>                                     <![if !vml]>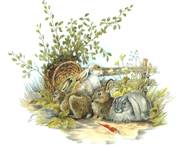 <![endif]>
SANCTIONED BREEDS
American Fuzzy Lop, Angora, Belgian Hare, Britannia Petite, Californian, Cavy,
Crème D'Argent, Dutch, English Spot, English/French lop, Flemish Giant,
Himalayan, Holland Lop, Jersey Wooly, Mini Lop, Mini Rex, Netherland Dwarf,
New Zealand, Polish, Rex, Satin, Silver Fox, Silver Marten, Tan, Thrianta
Lionheads will be judged – bring your working standard
This is an all-breed show -- All ARBA recognized breeds and breeds with working
standards are welcome. Sanctions are for national club sweepstakes points.
If you'd like to sponsor a breed sanction, contact the show secretary.
JUDGES
Cavy Judges: Don Petersen - GA, Paul Jurgelonis - MA
Rabbit Judges: Stacey Bollinger-Sauter -MD, Lindsay Benoit – VT, Josh Humphries – TN,
Paul Jurgelonis – MA, Allen Mesick – CA, Don Petersen – GA, Jim Rowland – FL, Rusty Westhoff –TN
Registrar – TBA
RAFFLES
CLUB RAFFLE with various rabbit & cavy related items. Donations welcomed,
but please check with raffle organizers before donating animals.
There will be a special writer's raffle.
If you are a writer, please make sure you get a writer's raffle ticket from the Show Sec.
VENDORS
Vendors are welcome. Town Vendor permit required.
Please contact the show secretary (we will apply for it on your behalf.)
KITCHEN
Eric's Grille serving assorted BBQ dinners, midnight snacks and coffee starting at
PJ CONTEST
There will be a PJ contest! Categories include Silliest, Most Creative, Most Colorful, Sexiest, Prettiest, and maybe others. (Suggestions welcomed!) Sponsored by Sheila Scagnelli and Kristen Colty.
TROPHIES & AWARDS (Shows A & B)
ECR&CBA Memorial Trophy (Best of Show A, rabbit and cavy) will have their names
placed on this trophy (on display at the show) and will receive a cash award.
There will be special awards for BIS & RIS Cavy & Rabbit Show A
BIS & RIS Cavy & Rabbit Show B will receive cash awards
Awards will be given for BOB and BOS for all breeds with 10+ Animals shown.
This is the last year for the rabbit tiles (no longer available). Looking for new ideas for awards!
WORST OF BREED/WORST IN SHOW (Show B)
Be prepared to have your last place animal compete for Worst of Breed then onto Worst In Show
There will be a special award worth winning for Worst Rabbit in Show B.
For all breeds with 10+ animals per breed you will receive a Special Award for WORST OF BREED.
(Your rabbit can be motley and ugly, but can't be DQ! There is often fierce competition for WIS.)
Donations for the following will be greatly appreciated:
Breed Sanctions - Raffle Table
Essex County Rabbit & Cavy Breeders Association
Official ARBA Sanctioned Show
Brad Boyce, Executive Director
PO Box 5667, Bloomington, IL 61702
Dues: Individual- $20 per year $50 for 3 years
Husband/Wife- $30 per year $75 for 3 years
Youth- $12 per year $30 for 3 years
The American Rabbit Breeders ASSOCIATION CONVENTION FOR 2009 WILL BE HELD IN SAN DIEGO, CA, NOVEMBER 1-5
Keep the Date: TOPSFIELD fAIR open SHOW, sUNDAY October 4th
New England Show Circuit
This is an official New England Show Circuit sanctioned show and points will count towards the Sweepstakes prizes. Sweepstakes awards will be made annually on each breed of rabbit and cavy recognized by the ARBA. For information on the New England Show Circuit contact the secretary: Nancy Platt, 299 East Main St., Norton, MA.
To be eligible for sweepstakes awards, the exhibitor must be a member in good standing of a New England organization and of the ARBA at the time of the awards.
<![if !vml]>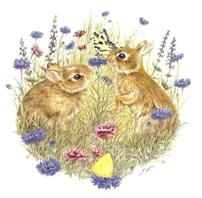 <![endif]>                                             <![if !vml]>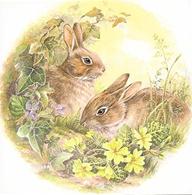 <![endif]>
DIRECTIONS
From Points South:
Take Route 95 North to Exit 50. (Rte 1)
Follow Route 1 north to the Fairgrounds on right.
(At the 128/95 split – exit 45, make sure you stay *right* for I-95.)
From Points North:
Take Route 95 South to Exit 53. (Rte 97)
Follow Route 97 south to Route 1. Follow Route 1 south to Fairgrounds on left.
GPS address: 207 Boston Street, Topsfield, MA 01983
Local Hotels, Motels, Inns
SHOW RULES
<![if !supportLists]>1. <![endif]>The show will be governed by the show rules and standard of perfection of the ARBA.  Entry indicates acceptance of these rules and any other rule set by this club.
<![if !supportLists]>2. <![endif]>JUDGING WILL START AT .
<![if !supportLists]>3. <![endif]>ABSOLUTELY NO PHONE ENTRIES.  Entries with full payment must be postmarked by the closing date to be accepted, per ARBA show rule section 19.  Entries not meeting this requirement will be returned.  Be sure to include your telephone number with your entry in case we have questions. No Email entries. Please use our Website for electronic entry.
<![if !supportLists]>4. <![endif]>Make checks payable to the Essex County Rabbit and Cavy Breeders Association (ECR & CBA) and mail with entry to show secretary.
<![if !supportLists]>5. <![endif]>The ECRCBA will not assume responsibility for loss of or injury to exhibitors' animals.  All reasonable care will be used by the association in handling animals.
<![if !supportLists]>6. <![endif]>Sick or diseased animals shall not be brought into the showroom. The Show Superintendent has the right to examine any entry. Contagious animals will be removed from the showroom immediately, and entry fees forfeited.
<![if !supportLists]>7. <![endif]>Judging will be done in cages made for this purpose.
<![if !supportLists]>8. <![endif]>Do not ask for specific judges.
<![if !supportLists]>9. <![endif]>The judge's decisions will be final except in cases of absolute fraud.  Protests must be filed with the show superintendent within 12 hours after judging and must be accompanied be a fee of $25.00 which will be refunded if protest is sustained.
<![if !supportLists]>10. <![endif]>No one except the judge and his/her assistants are allowed behind the tables. Anyone interfering with the judging will have their entry eliminated without refund. Anyone wishing to assist a judge must write to the Superintendent and the Judge with whom they wish to work prior to the show.
<![if !supportLists]>11. <![endif]>This association reserves the right to appoint another judge or other judges in place of or in addition to those listed.
<![if !supportLists]>12. <![endif]>All rabbits are to be tattooed in the left ear with legible and permanent identification. All cavies must be tagged to be shown.
<![if !supportLists]>13. <![endif]>Ear# changes will be free for the first two changes. Each change thereafter will be $1.00. Must be same sex and variety. Scratches are non-refundable.
<![if !supportLists]>14. <![endif]>All coop numbers must be placed in the right ear of each rabbit with black ink only.
<![if !supportLists]>15. <![endif]>A registrar will be available to register animals at the fairgrounds.
<![if !supportLists]>16. <![endif]>This is a CARRYING CASE SHOW. Carrying cages must have solid, leak-proof bottoms.
<![if !supportLists]>17. <![endif]>All entries must be paid to the secretary before judging starts. All unshown entries will be billed by ECRCBA and future entries will not be accepted until past due accounts are paid. Checks that are returned will be subject to any fees that the bank assesses, handling charges and postage. After being notified by registered mail, the checks will be turned over to local police departments and the exhibitor will not be allowed to exhibit at future shows until account is paid. NO PAYBACKS, LEGS OR POINTS will be awarded until checks have cleared the bank.
<![if !supportLists]>18. <![endif]>No open alcoholic beverages permitted in the building.
<![if !supportLists]>19. <![endif]>There will be no grooming tables or chairs set up in the barn due to lack of available space. A grooming area will be setup for anyone wishing to groom their animals. No animals will be allowed in the dining area.
<![if !supportLists]>20. <![endif]>ARBA no longer requires comment cards to be filled out by the host club. Exhibitors will be expected to fill out their own comment cards. We will have a supply of comment cards available at the secretary's booth for exhibitors. Writers, at their discretion, may fill the cards out, but are not required to.
The current National Specialty Club information for the sanctioned breeds can be found at http://www.arba.net/Clubs.htm